We are caring majority rising.
Who We Are 
Caring Majority Rising is a political organization of people with disabilities, older adults, family caregivers, and home care workers.
We are organizing to build a sustainable and just caring economy. We call for greater investments in home and community-based care, as a necessary means to meet our broader goal of dignity, self-determination, access and justice for all.
Our goals are:
Make long-term care services and supports affordable and accessible to everyone who needs them to live independently— regardless of their ability to pay.

Improve the quality of long-term care jobs to provide liveable wages, benefits and safe working conditions.

Invest in the creation of the caregiving jobs that we need to meet our communities' growing demand.

Mobilize our members to build our political power to transform our society into one that prioritizes care.

Ensure that voting is accessible and that everyone, regardless of their ability, is able to exercise their right to vote.

Ensure that all people have access to the resources they need to survive and thrive because no one is disposable. This includes but is not limited to affordable accessible integrated housing, healthcare (including mental health), reproductive justice, environmental justice, and fair employment practices.
"I go from rage to despair, always worrying that I'm going to be forced into an institution so many years after social workers fought for me to live outside in society."

– Geri Mariano
Home Care Worker Employer
Our Endorsement Principles
We endorse "Care Champions" who will fight for our care agenda and take risks in supporting and valuing our lives.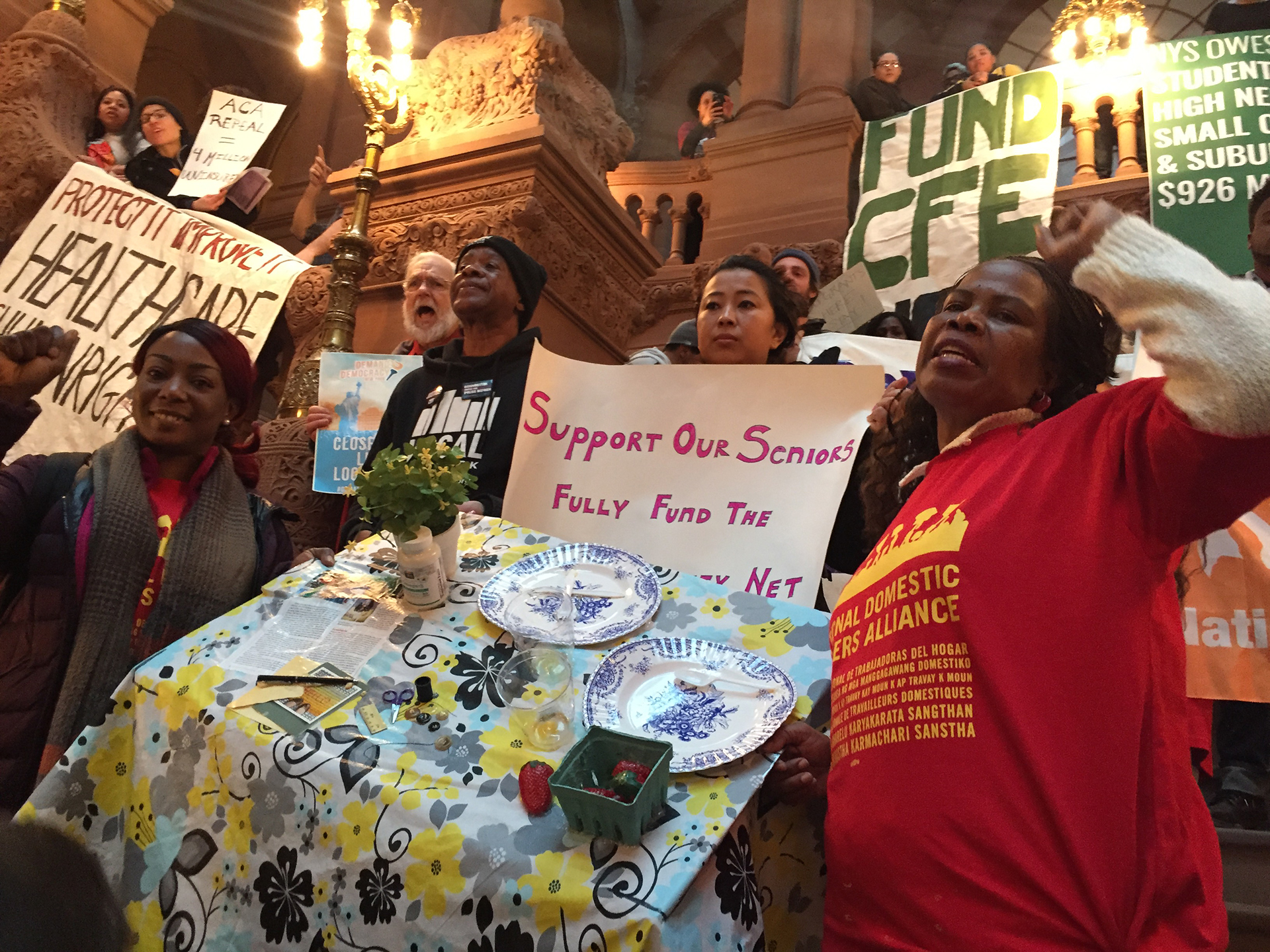 We seek to
endorse candidates
who will:
Push strongly and urgently for a system that puts care before profit by backing initiatives including universal healthcare that includes long-term care.
Fight for the right to quality home and community-based supports and services for all who need them, regardless of income.
Prioritize home and community-based care over institutionalization, and ensure that all individuals are able to participate in community life as they choose.
Fight for living wages, benefits and recognition as essential workers for all home care workers and personal assistants.
Value and prioritize the lives, lived experiences and needs of disabled people, older adults and care workers over financial, business and other interests; and ensure that decisions on care issues are informed by those directly impacted.
Commit to advancing policies that require the wealthy to pay their fair share so we can invest in the vital programs that keep all people safe, healthy and supported.
Take action to advance an inclusive society that upholds the right to dignity and justice for all people, including but not limited to people with disabilities, older adults, Black people, people of color, immigrants, LGBTQIA people, and cis and trans women.
Cultivate an understanding of how ableism and ageism impact the lives of people with disabilities, older adults and care workers.
Support and advance policies that ensure that all people have access to the resources they need to survive and thrive. This includes affordable accessible integrated housing, healthcare (including mental health), reproductive justice, environmental justice, and fair employment practices.
Dedicate time to meeting with members of Caring Majority Rising.
Disabled lives are worth living. All of these principles are core to the survival of people with disabilities, older adults and home care workers.
"I have been in home care for the past 16 years, but my pay hasn't increased at all."

– Pauline
Home Care Worker
Our 2022 Endorsed Candidates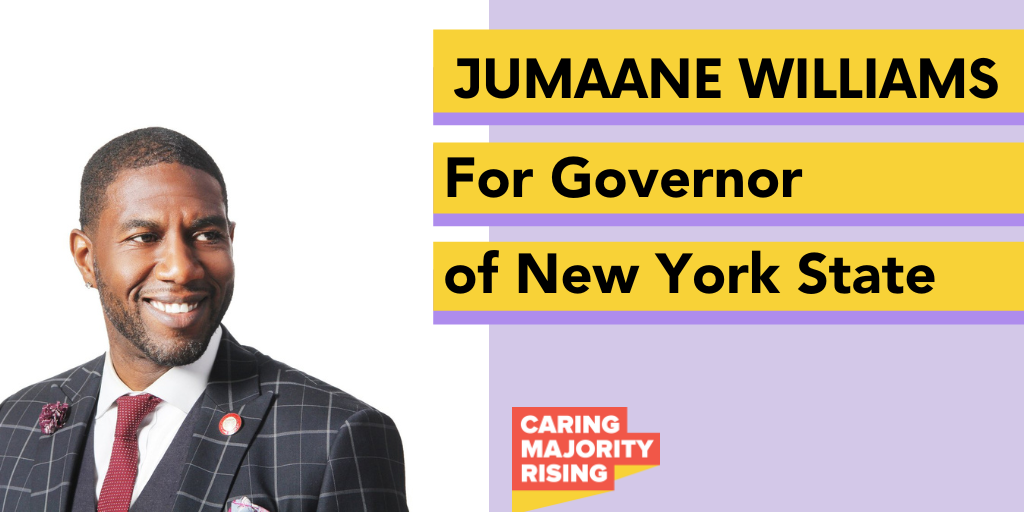 "Jumaane Williams would make an excellent Governor as he is the only candidate who truly has the well-being of working families on his agenda. Home care workers are on the Forefront I'm working families and he deserves our endorsement."
-Zack, Caring Majority Rising Member
"Without investing in the Caring Economy, we can't have a healthy NYS Economy. Ana María Archila has already proven she is a Care Champion and will continue to be one as our Lieutenant Governor."
-Lolli, Home Care Worker
"Caring Majority Rising members are confident that Ana Maria Archila and Jumaane Williams  will bring the leadership we need in Albany to advance our shared goals of universal health care and long-term care, dignified jobs for home care workers and support for family caregivers."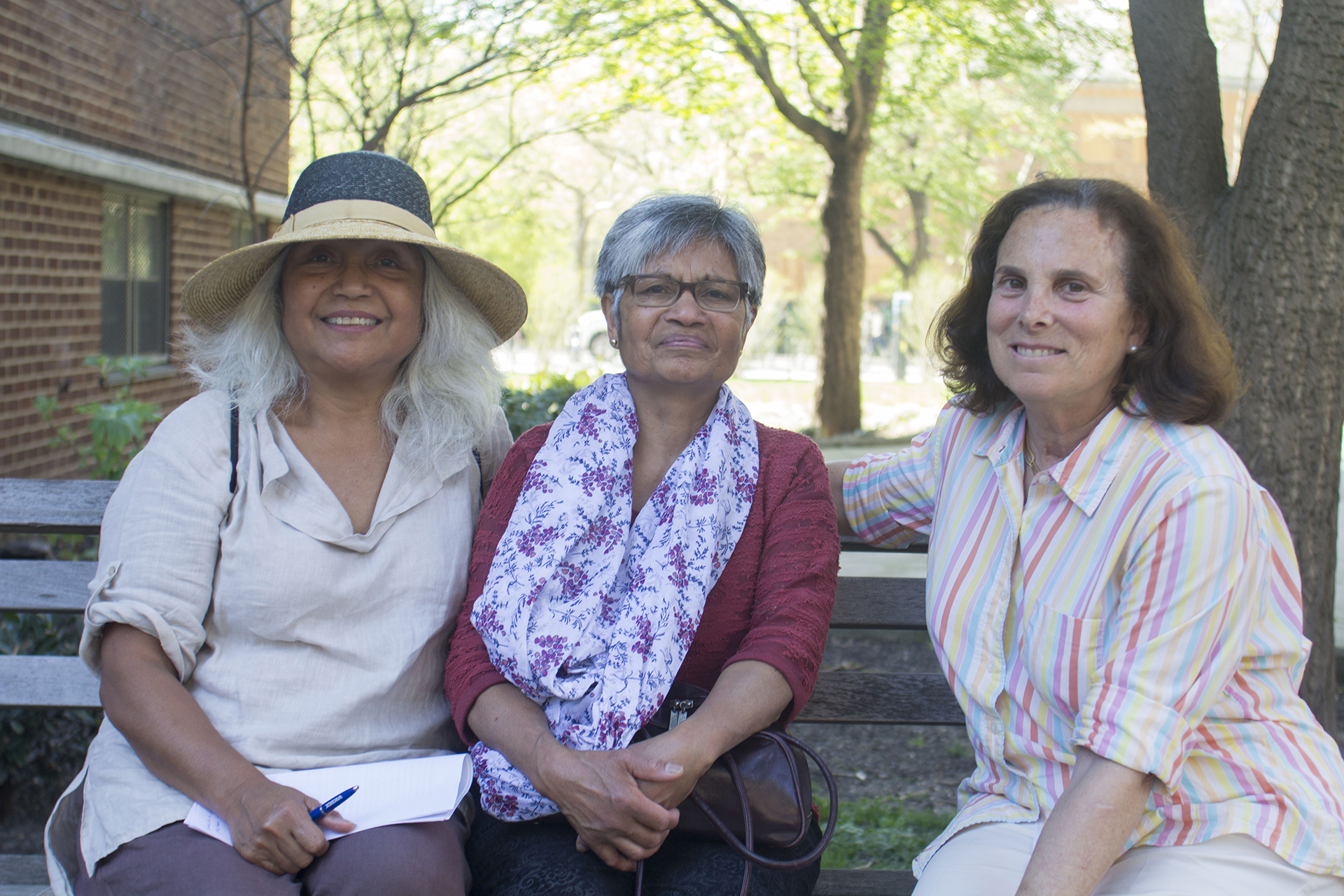 1
Caring Majority Rising sends candidate a written questionnaire
2Caring Majority Rising invites candidates who return questionnaire to meet for a formal interview with an endorsement interview committee
3The endorsement interview committee sends an endorsement recommendation to the Caring Majority Rising Steering Committee.
4Caring Majority Rising Steering Committee issues final decision on the slate of endorsed care champions through consensus OR, if necessary, a ⅔ vote
5Caring Majority Rising will support endorsed "Care Champions" through a combination of canvassing efforts and when possible will collaborate on at least one public forum with the candidate.
6Caring Majority will stand with the candidates we endorse and we are committed to doing all we are able to support their campaign.
How TO VOTE IN NEW YORK STATE
Primary Election
Tuesday, June 28
All registered voters, who are eligible to vote in a primary election can vote in-person on Tuesday, June 28. You can find your polling location here.
Please Note: If you applied for an absentee/mail-in ballot you may not vote in-person unless you do so by affidavit.
Early Voting
June 18-June 26
All registered voters can vote early. Locate Early Voting Sites in your County
Voters may visit ANY of the Early Voting Centers in their county of residence, EXCEPT for NYC residents, where voters have to vote to an assigned site.
Vote by Absentee/Mail-in 
Deadline to request absentee/mail-in ballot online or postmark by mail is Monday, June 13.
Deadline to apply in-person (or designate a person to deliver your application) for an absentee/mail in ballot is Monday, June 27.
Deadline to Submit absentee/mail-in ballot is Tuesday, June 28 by  postmark your absentee/mail-in ballot or drop it off at a poll site by the close of polls.
***Make sure to sign and date the back of your absentee ballot envelope.
Second Primary Election
Tuesday, August 23
Register to Vote. Deadline to register for August Primary is July 29th.
Second Early Voting
August 12 – August 21
Second Primary Election FOR 2022 ONLY ** for State Senate and  US Congress due to the NY Court of Appeals striking down new redistricting lines drawn earlier this year.
General Election
Tuesday, November 8th 
Register to Vote Deadline to register for General is October 14th.
Register to Vote
Make sure you are registered to vote!
If you live in New York State, you can check your registration status here. If you live elsewhere, go to Vote.org to be directed to check your registration status and how to register.
In New York State, you can register either online OR by printing and completing this voter registration form and either mailing it or hand-delivering it to your County Board of Elections office.
The deadline to register in New York State online or in person is October 9th. If you are mailing your registration form, October 9th is the postmark deadline.
"Benefits [for home care workers] are basically nonexistent, unless I want to spend my whole paycheck. If I did that, I wouldn't be able to live."

– Tyler Tunison, Home care worker
Volunteer for New York State
Care Champion Candidates:
Please note, donations are not tax deductible.